On 6 October, ACTION hosted a major event for drone market specialists operating in Poland. The setting for AUTEL Day was the stadium of Legia Warszawa, the leading sports club from the Polish capital. Demonstrations of various drone models, presentations on the theory behind the drone technology with a digest of interesting facts about these popular devices and – last but not least – the unique opportunity to fly drones were all on the agenda, providing for an all-round experience for all visitors.
Organised under the auspices of ACTION together with the technology partner AUTEL, the first AUTEL Day was attended by two groups of companies – those selling drones and those providing consultancy to clients on drone technology. To address the needs of both types of visitors, the first part of the meeting was divided into presentations of various types of products and talks about the current regulatory framework for drones in Poland. Next, a drone show was held, followed by the practical part during which participants had the unique opportunity to try flying drones on the pitch of the Legia Warszawa stadium. The drone flight training was run by UAV Academy, a partner of ACTION. The event was packed with various attractions for visitors, creating a nice and creative atmosphere full of surprising moments.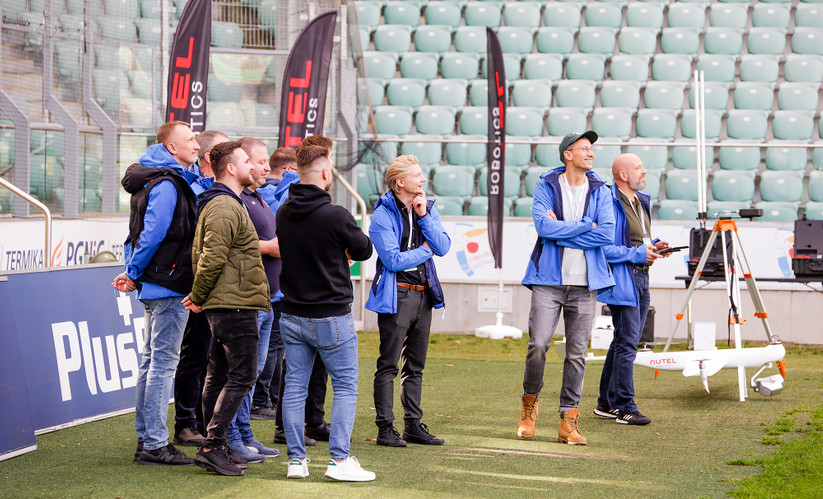 "AUTEL is our long-term partner and we are happy to see our mutual cooperation going from strength to strength. The demand for drones has been growing so we continue to expand our range in this product category. AUTEL Day provides the opportunity to see and try out the latest models of drones just coming to the market. Among the drones presented during the consumer and enterprise drone shows at the event were DRAGONFISH PRO with L50T Payload Camera, the tallest drone from the AUTEL range, and – for the first time in Poland – EVO II Pro Rugged Bundle V3 with AUTEL Smart Controller SE from the newest V3 series that will be launched in the second half of October," said Konrad Pszczółkowski, Program Manager, ACTION S.A.
AUTEL offers a wide range of specialised products and some of the most advanced solutions on the market today. DRAGONFISH is a model with the most advanced design that will satisfy even the most demanding buyers. ACTION's offering of drones for institutional customers has been significantly expanded and will soon be available with appropriate product support, financing options and a selection of complementary equipment.