Management Board
Supervisory Board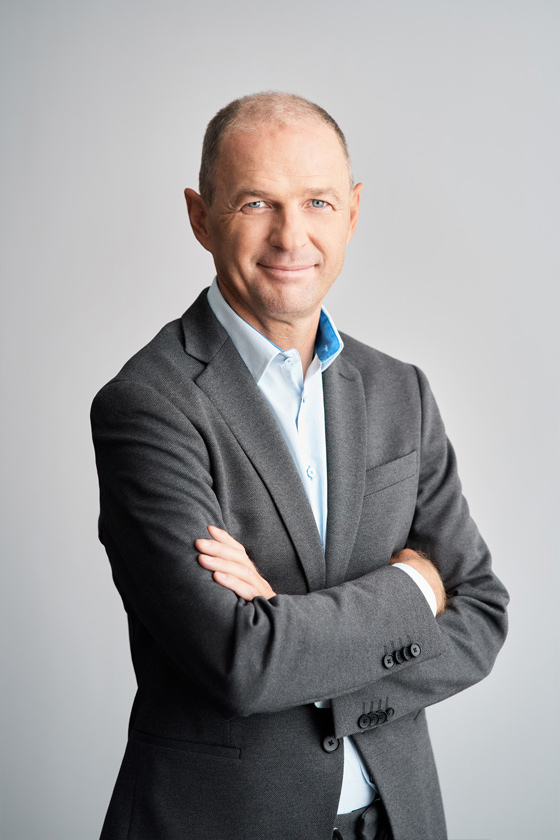 Piotr Bieliński

CEO & President of the Board
Co-founder and President of ACTION S.A., Piotr has over 30 years of experience in the IT market. He is the brains behind most of the Company's projects, including the creation of Activejet, the premium brand which gained popularity thanks to high quality printer inks and toners and whose range includes over 2,000 products for home and office. On the market, Piotr is an icon of IT distribution in Poland and a charismatic leader, under whose watch the Company has undergone a long and arduous transition from a local distributor to a global player with operations spanning distribution, manufacturing and e-commerce. His business achievements have been time and again acknowledged both by the industry (two-time winner of 'IT Person of the Year' title) and independent institutions, including EY (shortlisted in the 'EY Entrepreneur of the Year' contest).
A great fan of sport, in particular cycling. On the business level, he was involved in supporting cycling through the Intel Action Team and the Verva Activejet Pro Cycling Team. Privately, also an avid cyclist; in 2017 he won on the distance of 120 km in the UCI Mountain Bike World Cup in his age category, and the year after he became Poland's Mountain Bike Champion.
In 2022, he triumphed again, winning first place on the distance of nearly 100 km at the National Masters Road Race Championships, one of Poland's most prestigious road race events with more than 100-year tradition, held this time in Psary, in Silesia.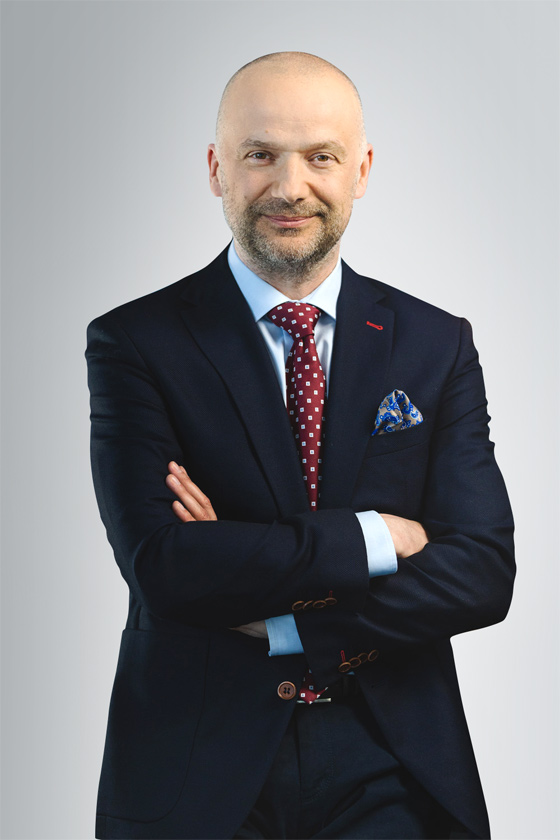 Sławomir Harazin

Vice-President of the Board
He has been with Action since 1997; initially, he was responsible for the operation of the Katowice branch of the Company, development of sales of Activejet premium brand products through a network of Regional Sales Consultants and building a sales channel to retail chains. Thanks to his great commitment, diligence and loyalty, he quickly rose through the ranks, becoming Vice-President of ACTION S.A. in 2011. He is the architect of the Company's new business strategy, which Action successfully began to implement in 2016. With this change, the Company moved away from the typical IT distribution model to providing services as a distributor, manufacturer and owner of several e-commerce projects.
A graduate of the Krakow Agricultural University and AGH University of Science and Technology. He studied business at the Canadian International Management Institute, graduating from the Management 2008 Executive Development Programme run jointly with the Harvard Business School. Privately, he has a passion for art, painting and music. A keen marathon runner, participated in marathons both in Poland and Europe.