ACTION S.A. becomes an Authorized Dealer of Autel Robotics drones
Thanks to the cooperation with the US drone manufacturer Autel Robotics, the IT distributor ACTION S.A. will now offer Autel EVO II series drones, which were inaugurated at CES 2020, the biggest consumer electronics show in the world, held in Las Vegas this January. What sets apart Autel's new line of folding drones is their advanced navigation and stabilization technology as well as flight security.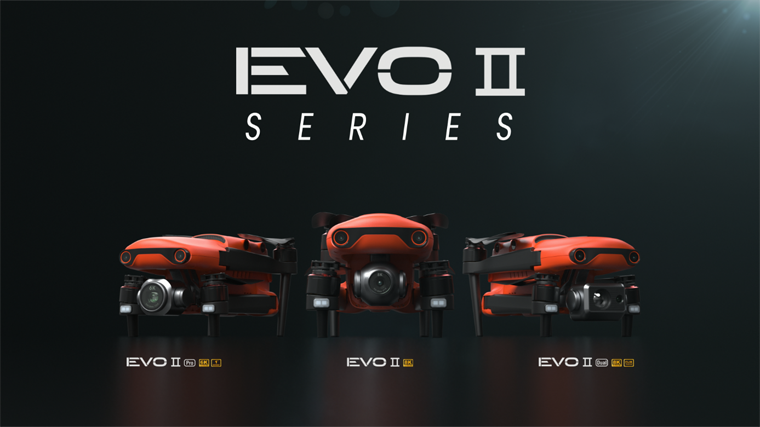 EVO II drones are available in three versions with three different camera modules. Autel EVO II has an 8K camera with 1/2-inch CMOS sensor. Autel EVO II Pro features an 8K camera with 1-inch CMOS sensor. Autel EVO II Dual offers a dual camera module that combines an 8K camera with a thermal camera that offers a resolution of 320×256 or 640×512 (two models) with a refresh rate of up to 30Hz. The takeoff weight of the drones differs slightly depending on the version, ranging from 1,127g for the EVO II and 1,192g for the EVO II Dual 640. Autel EVO II series comes with 7,100mAh rechargeable battery, which in optimum conditions provides up to 40 minutes of flight time in forward motion with a maximum speed of 20m/s(72km/h) and up to 35 minutes in hover.
"I believe that our clients will greatly appreciate the addition of Autel Robotics products to our offer as Autel drones are known for providing the most advanced technology solutions on the market. Unlike the large and heavy flying devices available so far, Autel Robotics drones are fully professional and compact devices which are intuitive to use and versatile," says Konrad Pszczółkowski, Business Development Team Manager, ACTION S.A.
Autel EVO II features 12 optical computer vision sensors plus two sonar sensors on its body. That way, the drone can navigate itself in all directions while avoiding obstacles. It offers both manual control with the remote or automatic movements. The system of internal radars detects potential hazards at up to 30m away, alarming the user about the potential collision and – in case of no reaction – the drone can avoid or stop before hitting the obstacle. The same system also allows the drone to move swiftly and automatically between obstacles.
Thanks to the advanced navigation and signal systems in place, the flight of the drone can be controlled from a distance of up to 9km away from the operator while the advanced strong signal controlling and navigating the device allows for much better quality of image transmission and much better flight control, e.g. in built-up areas with higher signal interference.