Tenda – a new contract for ACTION S.A.'s distribution operations

Tenda – a new contract for ACTION S.A.'s distribution operations

ACTION S.A., or to be more precise its structure responsible for value-added distributions – the Action Business Center, has come to an agreement with Tenda, a leading supplier of comprehensive networking solutions. Both companies have more than 20 years of market presence, and are connected by their goal to provide customers with innovative solutions that make everyday life easier. Tenda focuses on the consumer market while still being one of the largest manufacturers of networking hardware in the world. It works closely with the B2B sector concerning a number of products, offering high-quality solutions. A good example of this are its range of switches, which includes more than 60 models, such as the POE switches offered with a 5-year warranty and the new Tenda 4G680 LTE4G router (300Mbps), which premieres this month.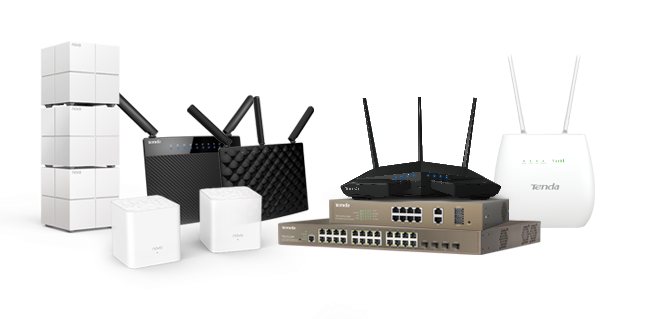 "Tenda has a strong and stable position worldwide. This is why the company is investing heavily in the Central European market, including Poland, where it wants to compete with the best in its category," said Sebastian Sierzpowski, Sales Director at Tenda Polska. "The strengths of our products include their quality, price, availability and, notably, their innovativeness. These characteristics have already won over customers from Western Europe and the US, and I hope that also Polish customers will come to like them. To make this a reality, we need experienced partners who are major players on the market, such as Action," he underlined.

Right now, Tenda is placing the greatest emphasis on Mesh WiFi systems (Tenda Nova line), which are making a very dynamic entry into the markets around the world, and are regarded as the future of WiFi and smart homes. Tenda has introduced WIFI systems for users with different needs, from small flats, to houses, to large residential and office areas. What is of crucial importance, however, is that these systems can be considered a serious alternative to traditional routers in terms of price.

"I am overjoyed with this newly established agreement, as Tenda products perfectly complement our range of networking solutions at Action Business Center. The brand philosophy, the focus on customer needs and the search for answers to needs related to smart solutions, are principles which fit our policy. Therefore, I hope for a productive future," added Piotr Głydziak, VAD Expert at the ACTION S.A. Action Business Center.

The distribution agreement covers the entire Tenda product range, which will be available through ACTION S.A. starting in June.
Dariusz Figarski is the Product Manager on the part of Action Business Center.