Action becomes a triple IT Champion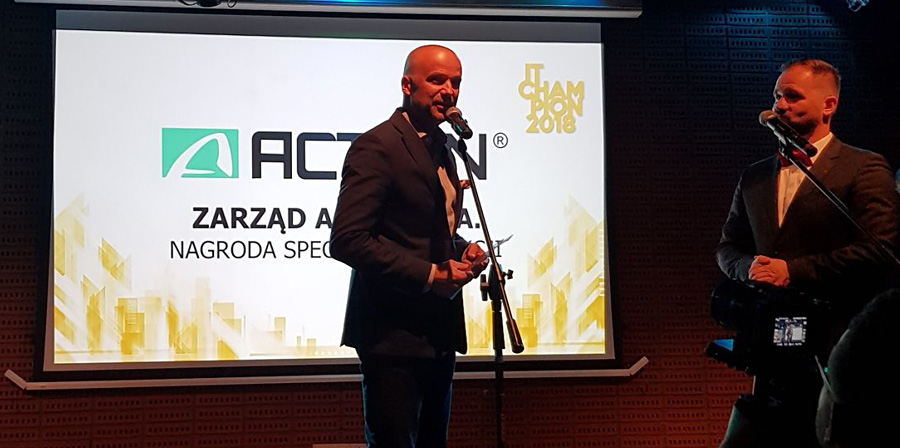 During this year's edition of the IT Champion popularity poll, organised by the industry publication IT Reseller, Action S.A. achieved as many as three distinctions: for the Activejet brand in the category "Producer of Consumables", for Action Business Centre in the category "IT Training and Education Centre" and for our Management Board in the category "Editor's Special Award".
The purpose of the IT Champion popularity poll is to highlight leading products and services in individual IT categories. Representatives of the IT market and the IT Reseller's readers voted for these three major distinctions to be awarded to Action:
To the Management Board of Actions S.A. for its perseverance, commitment and continued effort to preserve the company and its workplaces
To Action Business Centre for supporting partners in growth in the face of ever growing market expectations
To Activejet for maintaining a leading position in the market of alternative consumables in the context of a strategic change at Action.