Actina and ASUS become partners of the National Esports Team at PGA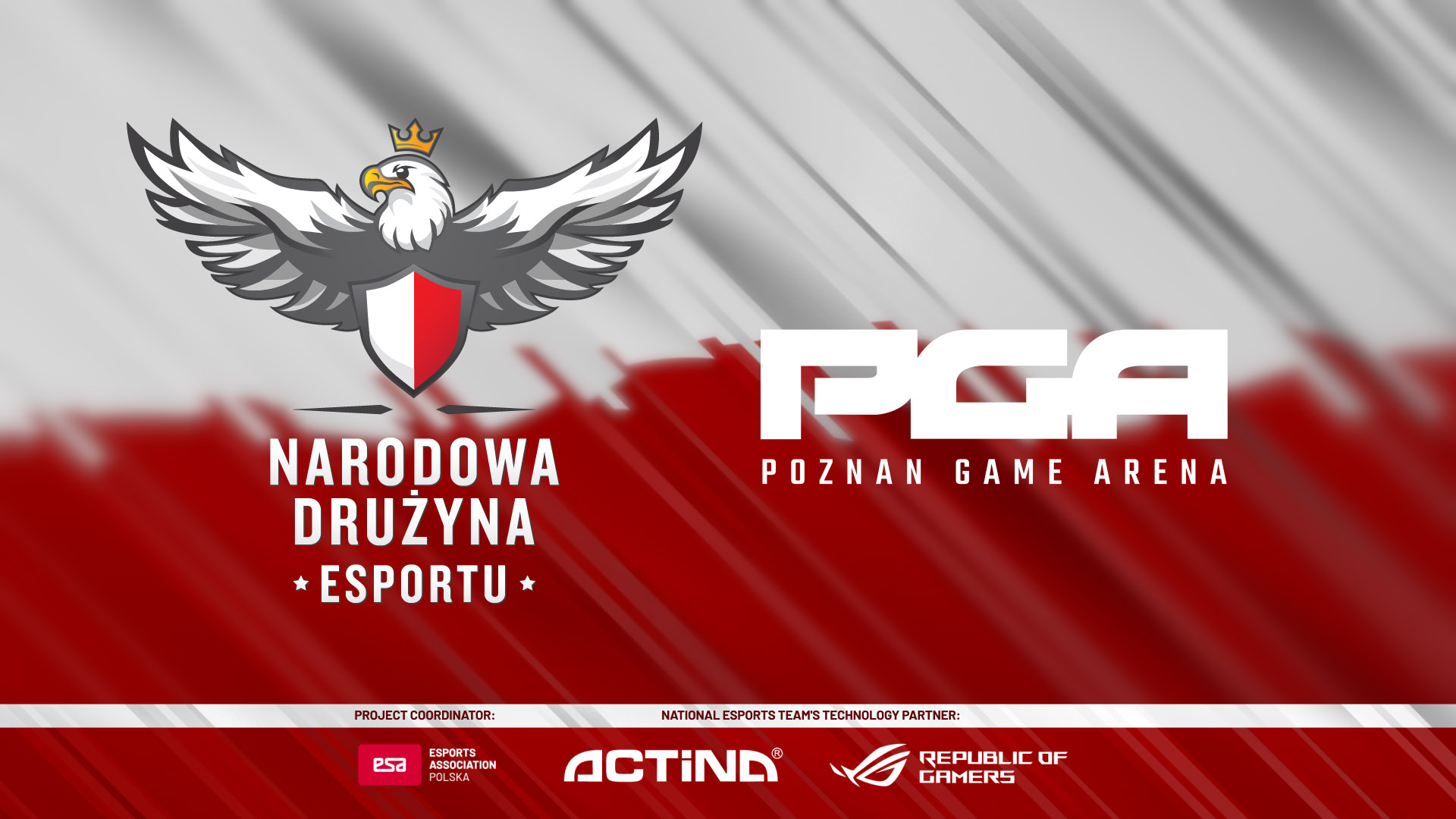 At the upcoming Poznań Game Arena (PGA), Poland's leading games industry event, the final qualifications to Team Poland at IESF's 11th Esports World Championships Seoul 2019 will be held. Some of the competitions to join the newly-formed National Esports Team (NET) in Tekken 7 and PES 2020 will take place at the stand of Actina brand, which has become one of NET's technology partners, alongside ASUS, owner of the brand Republic of Gamers.
In late September, Esports Association, coordinator of the National Esports Team project, together with the gaming platforms PESCS.pl and INCITE.pl announced the qualifications to Team Poland in PES 2020. The winners of online qualifications are Michał "Nieswiec1913" Podlas, Janek "jancioPL" Wójcik, Michał "misieklfc" Petrus and Michał "RumcykPoland" Tokarski. During PGA, they will be competing for the place in the National Esports Team at IESF's 11th Esports World Championships Seoul 2019. On Saturday, the semi-finals will start at 10:30 am, which will be subsequently followed by the finals at 14:00 pm in the Main Gaming Arena organised by Fantasy Expo.
The National Esports Team will also be joined by a yet-to-be-selected competitor in Tekken 7. The qualification tournament organised by Fighting Games Challenge will start on Saturday and the final is scheduled to be held at 12:30 pm on Sunday.
The semi-finals in PES 2020 and the final in Tekken 7 will be held at the Actina stand in Conference Hall 8.
"As we have declared, we want Actina to be proactively supporting the development of esports in Poland and we consistently deliver on that declaration. I am therefore proud that, together with Republic of Gamers, our brand will be writing the history of Polish esports presence on the international arena, the 11th Esports World Championships Seoul 2019", said Michał Miłkowski, Business Development Advisor to the Board for Components and PC Actina Brand at ACTION S.A.
"I sincerely hope that the Project Seoul, I mean this weekend's competitions among our best esports players in PES 2020 and Tekken 7, is only the beginning of our long-term cooperation with Action. Republic of Gamer's brand strategy envisages constantly pushing the boundaries of what is considered possible and setting new standards of gaming experience, so it would be ideal for us if our mutual cooperation could continue beyond IESF's 11th Esports World Championships Seoul 2019", commented Marcin Piszczek, Country Head, Open Platform Business Group, ASUS Polska.