Actina PC Partner network expansion - see what we offer!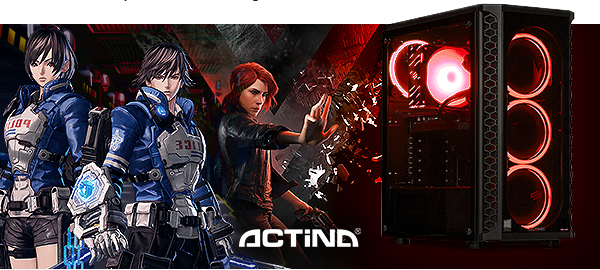 Actina Partner network is expanding dynamically.


Actina, ACTION own brand of PCs, has been in the market since 2001.
Over the recent years Actina, alongside the professional esports organization ACTINA PACT, has been playing an important role in promoting gaming and esports in Poland and abroad.
As the brand has become widely recognized due to participation in international e-sport events and prestigious entertainment technology fairs, the network of Partners has been steadily growing.
The benefits offered to Actina Partners:
A guarantee of high margins ensuring channel profit, plus additional rebates on peripheral devices;

Configuration flexibility - partial customization options;

Partner can sell unbranded PC under their own brand, maintaining Actina Partner status;

Highest quality: rigorous performance and efficiency testing procedures;

Lead time – regardless of the specification, up to 3 working days;

Right of return for purchased PCs;

Partners can provide a range of RMA services for end-user, as well as PC modernization, regardless of the PC point of sale;

And many other benefits.
All interested resellers are welcome to contact us to discuss cooperation prospects.
Contact us at: komputery@actina.pl