ACTION S.A. with the title of "ESET 2018 Sale Titan"
14 September 2018, Serock 10th meeting of DAGMA Partners took place in the Narvil hotel. The main event was the ceremony of TOP 10 awards for the best ESET trading partners in Poland. ACTION S.A. was one of the winners.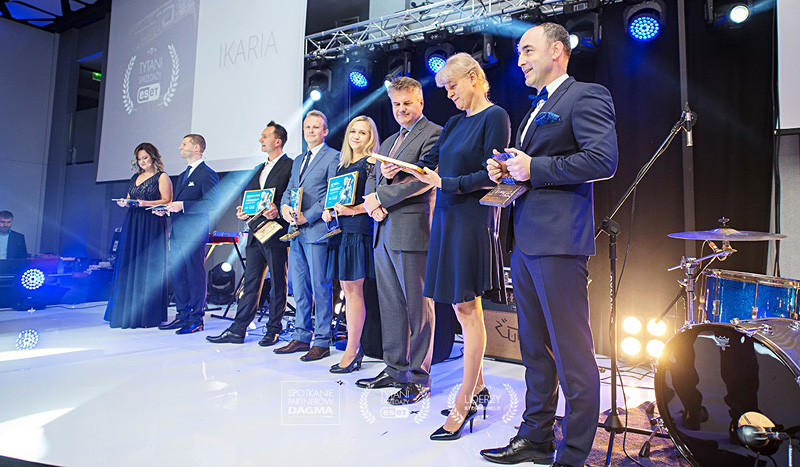 DAGMA, distributor of IT safety solutions such as ESET, STORMSHIELD, Barracuda Networks, Safetica or Proget, during its jubilee meeting with trading partners, has awarded its partners who last year achieved the highest results in the sale of ESET security solutions. One of the ten awards went to ACTION S.A.
- This is a huge distinction for us, to be among companies that work mainly with ESET solutions. And if we add to that the fact that among the winners there were no representatives of our direct competition, this is the best proof that we are expanding our unique business competence. This is all to be able to help our customers as fully and as best as we can. It is very important to us, especially now, in the restructuring phase. – says Agnieszka Szczepańczyk, Product Manager at ACTION S.A., who on behalf of ACTION S.A., on the Friday Gala of DAGMA, received the ESET Sales Titans award.