ACTION Capital Group concludes the first half of 2020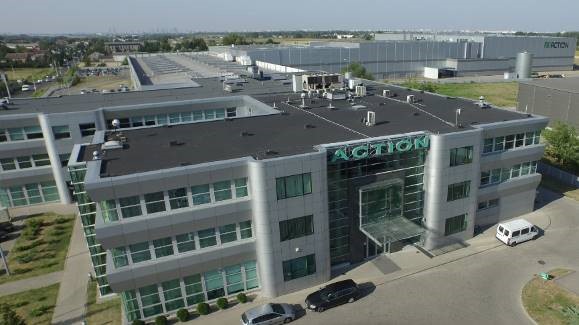 In H1 2020, ACTION Capital Group posted strong financial performance, with PLN 4,819 thousand in net profit attributable to the parent's shareholders compared to the net loss of PLN 4,426 thousand in H1 2019. Moreover, the Group generated a strong margin of 6 percent. The consolidated sales revenue in the reported period amounted to PLN 948,031 thousand against PLN 735,855 thousand in the first half of the year before, up by 28.8 per cent year-on-year. The company also obtained the court's decree on the approval of the composition agreement in its restructuring proceedings and is currently waiting for the decree to become final and binding.
"As our financials show, ACTION has consistently followed a growth path owing to the successful implementation of the objectives set out in the restructuring plan. It is also noteworthy that although the restructuring proceedings are yet to be formally closed, financial markets are open to cooperation with our company, as evidenced by the conclusion of a factoring agreement this August. We are very pleased with our results as they prove that we know how to best operate on challenging markets both in Poland and abroad to generate profit and build customer satisfaction together with our business partners. Our business efficiency is also confirmed by our continued prominent presence in the leading industry rankings Computerworld TOP200 and IT Wiz. It is yet another positive sign that despite the restructuring process, we remain among the top market players, which allows us to believe that once the approval of the composition agreement becomes final and binding, our business will only grow even stronger," commented Piotr Bieliński, President and CEO of ACTION S.A.